Dang RDA By Twisted Messes and Ohmboy OC.

Twisted Messes has teamed up with Ohmboy OC to create the Dang RDA, This postless clamp-style deck is the first of its kind with every aspect of this RDA being fine-tuned for an improved vaping experience. With an 11mm juice well and a 7mm Zirconium clamp system, this atty has been designed to be the best RDA on the market.

Fresh from the minds of Twisted Messes and Ohmboy OC we are proud to introduce the first postless clamp RDA. Every aspect of this RDA has been evaluated and tuned to a specific style of vaping. From the 11mm juice well to the 7mm deep Zirconium clamp system they designed this to be one of the best RDA's ever.

Featuring a Knurled AFC to ensure ease of movement, to fine tune the air intake is easily done with its 2 x 5 hole airflow rows that goes from being able to close 1 hole to all but 1 hole, direct the airflow directly at the coil by either closing off the top or bottom row depending on where your coils are situated. The Deep 7mm clamp system allows for coil legs of upto 8mm which is recommended as this will then give you the vertical movement required to be able to line the airflow up perfectly for that perfect vape.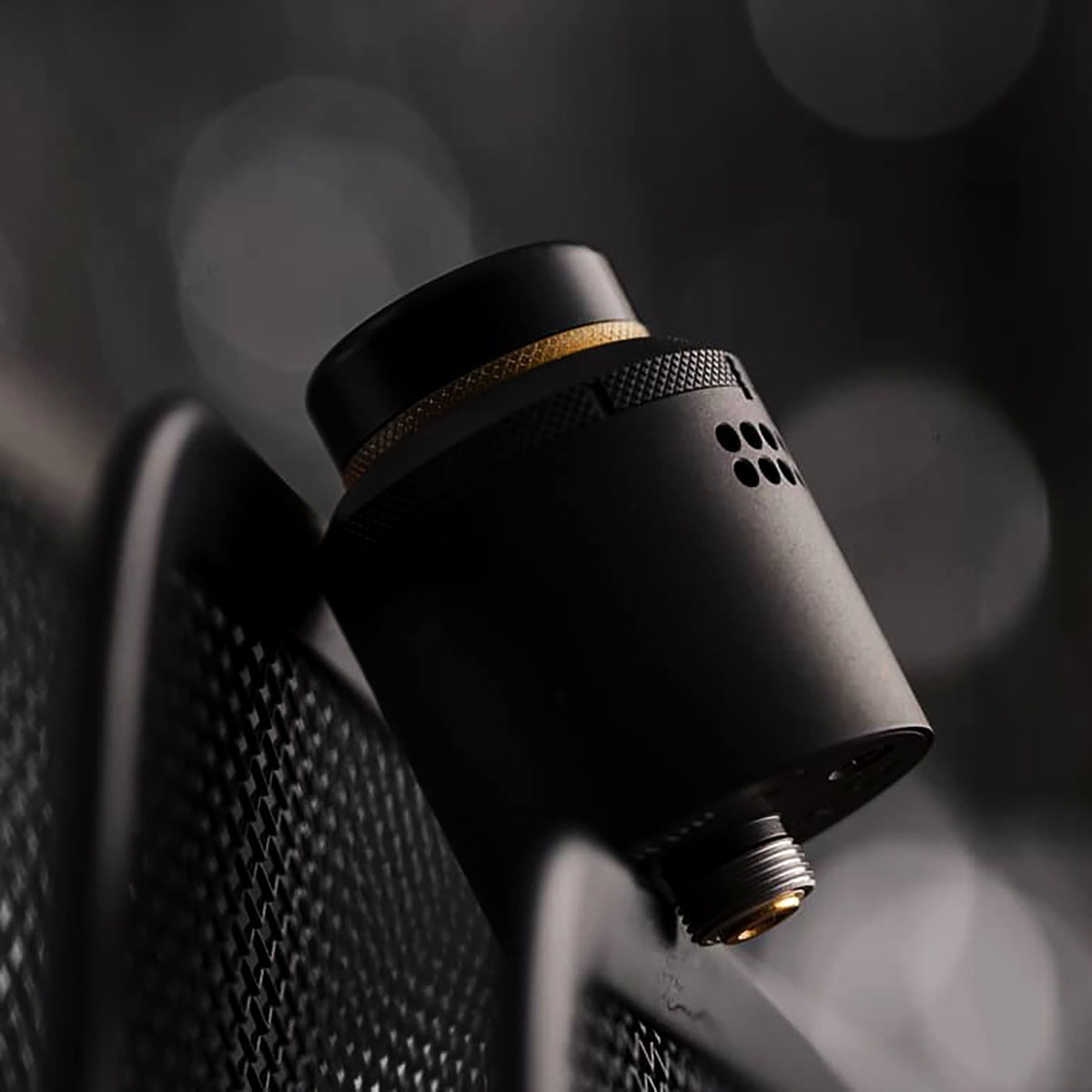 The 11mm juice well and double O-rings ensures that there is very little if any at all of over Squonking (Squonk pin included).

The barrel has a triangular notch that lines up perfectly with the notch on the deck to ensure the airflow is perfectly lined up with the coils.