Roulette RTA 3.5ml 22mm - Across Vape
| | |
| --- | --- |
| Κωδικός προϊόντος: | AD26676 |
| Τιμή για εσας: | |
Roulette RTA 3.5ml 22mm - Across Vape.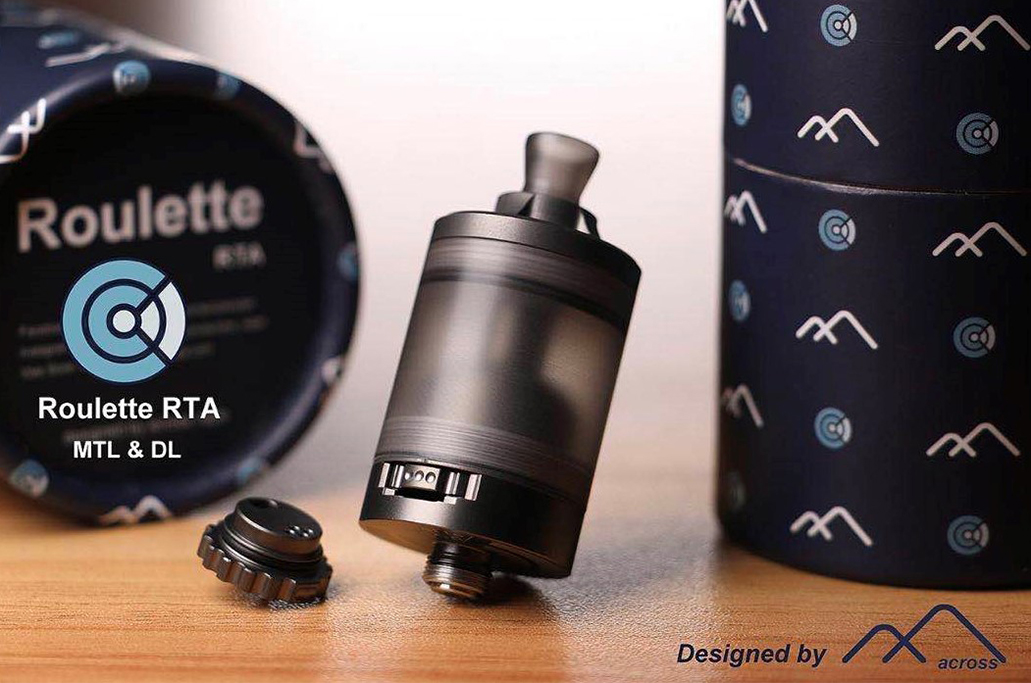 The Roulette RTA is a rebuildable atomizer manufactured by Across Vape.
Across Vape has acquired a very good reputation as a manufacturer of accessories for high end, both in terms of the quality of machining, the materials used and the excellent value for money it offers.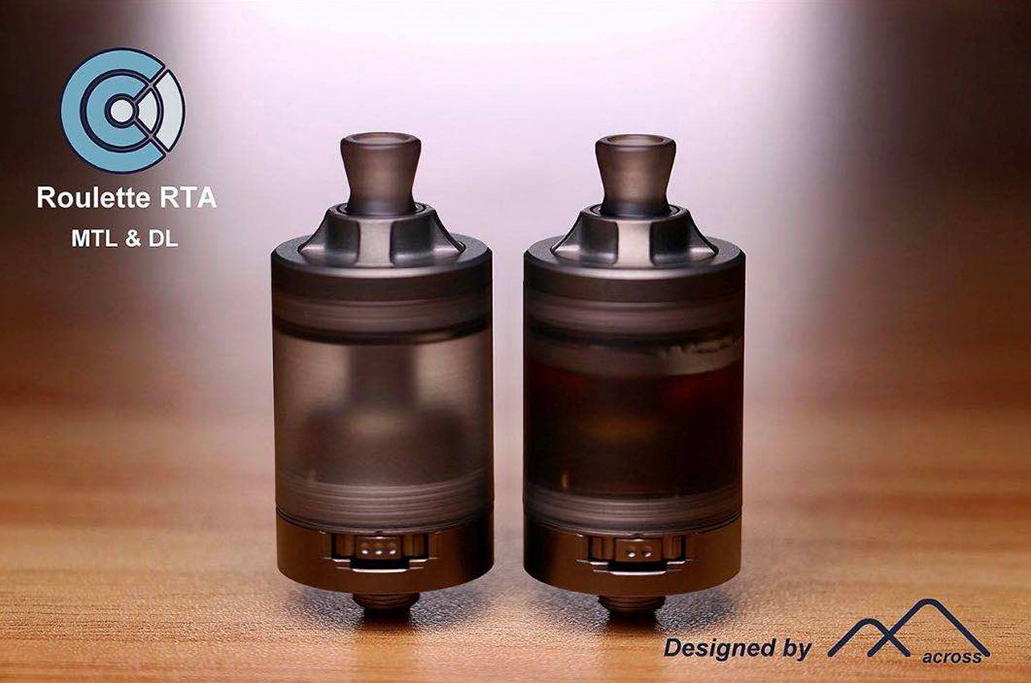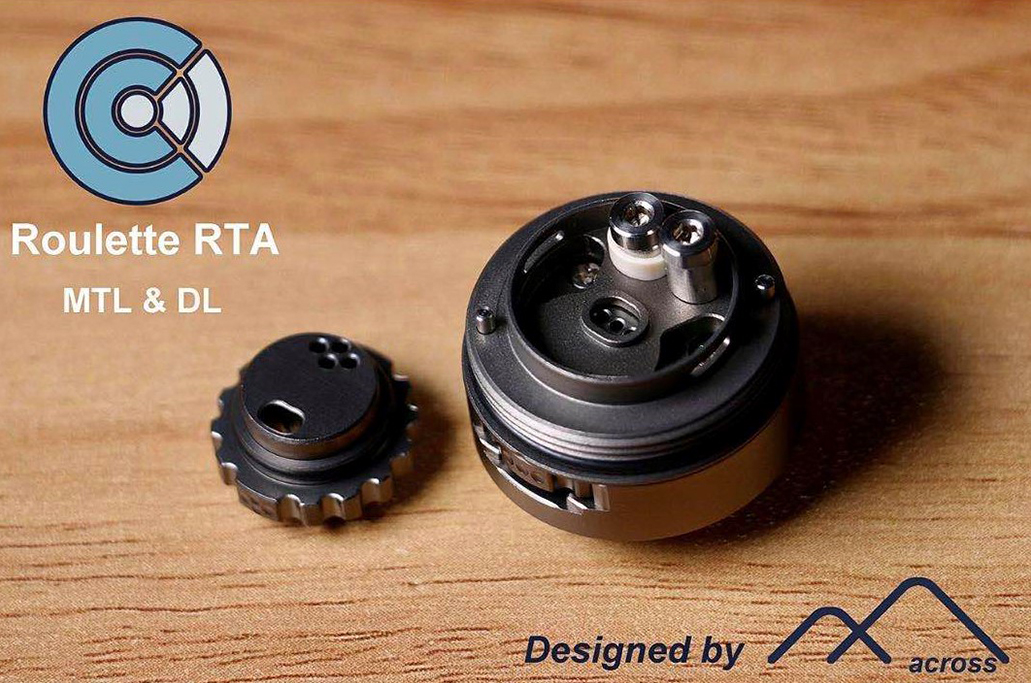 The innovation of Roulette RTA

lies mainly in the management of its air flow, which allows it to obtain an excellent restitution offlavors.
The RTA Roulette is made of stainless steel 304, with a diameter of 22mm and the tank part is in micro-blasted PC, with a capacity of 3.5ml.
It receives a satin surface treatment for the Gunmetal version and the SS version is micro-blasted.
The design of the mounting plate as well as that of the air intake are provided for "single coil" type.
The air flow is adjusted via the wheel on the base of the atomizer and this is where Across Vape is strong! Its atomizer is as well intended for the MTL lovers but also for those of the DL mono coil.
The Roulette RTA is delivered with 2 wheels for air flow adjustment.
One for the MTL with three adjustment possibilities, A: 1 x 0.8mm, B: 2 x0.9mm, C: 3x 0.9mm.
One for the DL with two possibilities, A: a slot of 1.8mm x 3.0mm, B: 4 holes of 1mm.
It also benefits from a liquid flow control, which is adjusted via the base of the drip tip.
Drip tip 510 in micro-blasted PC with Ø3.5mm.
The filling is done from the top, unscrewing the top cap.
510 connection with stainless steel pin and PEEK insulators.
Across Vape wanted a versatile and polyvalent atomizer, the bet is won by far!!!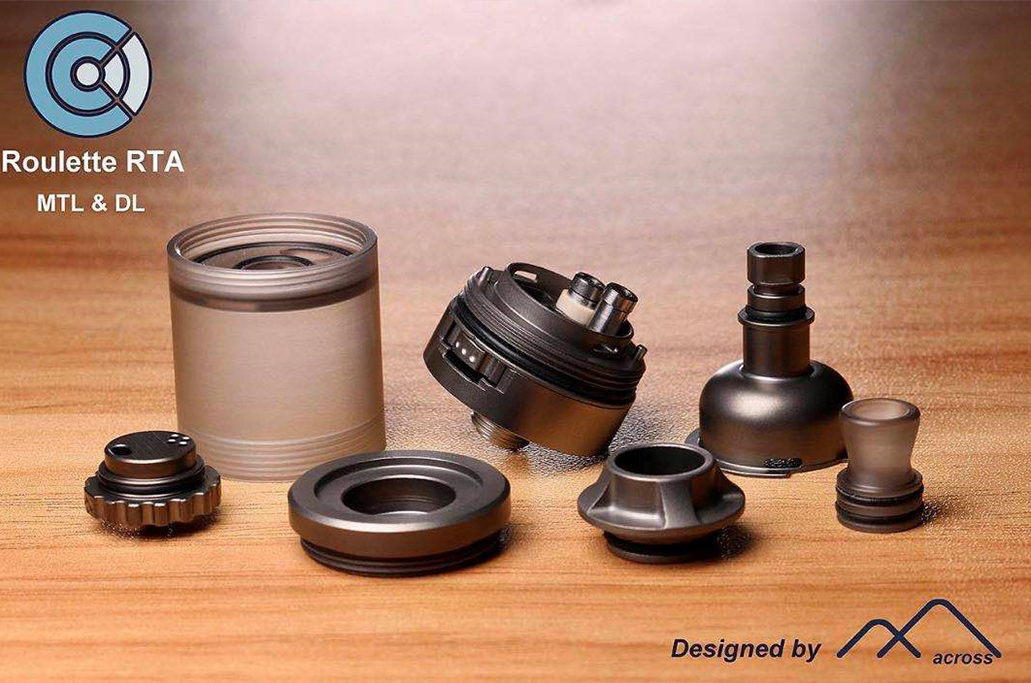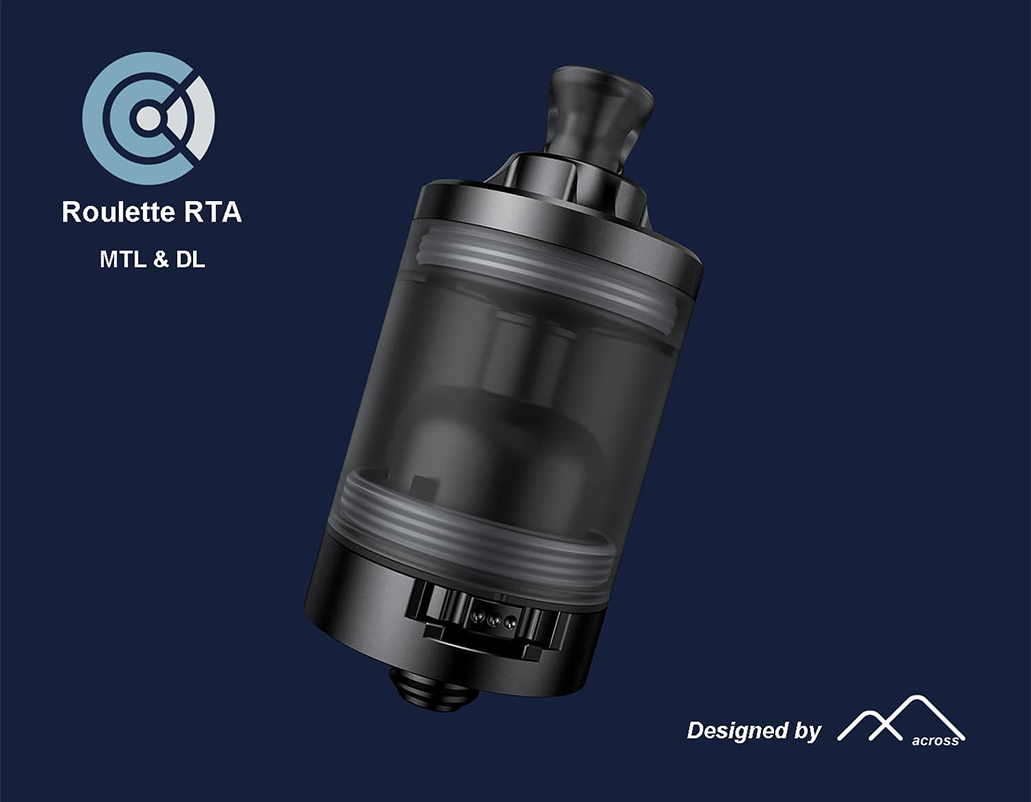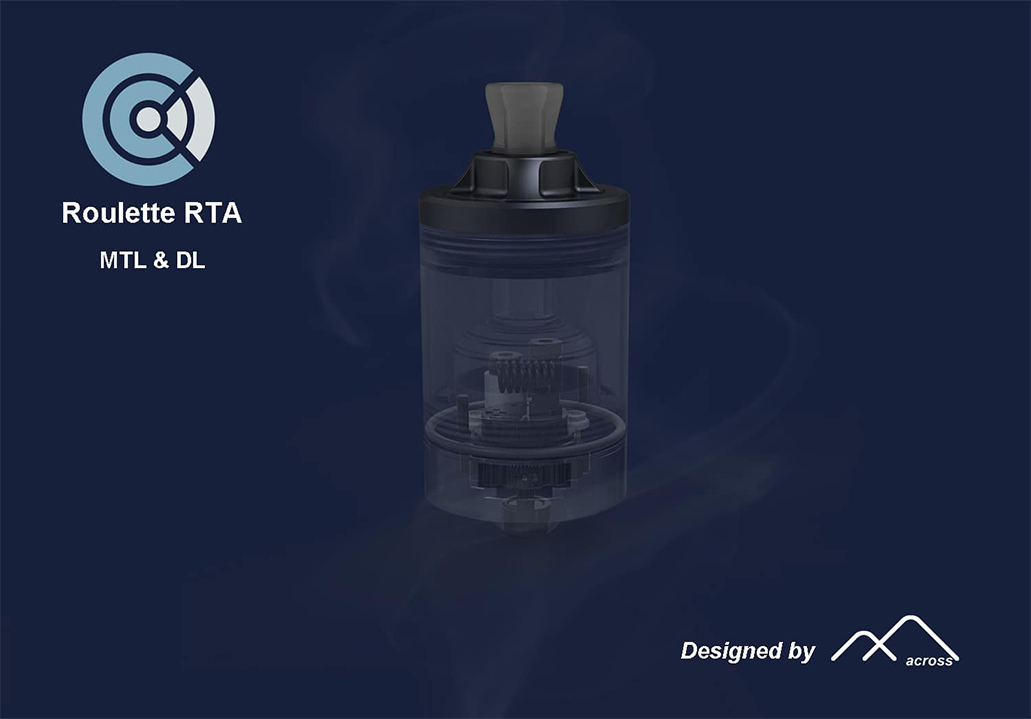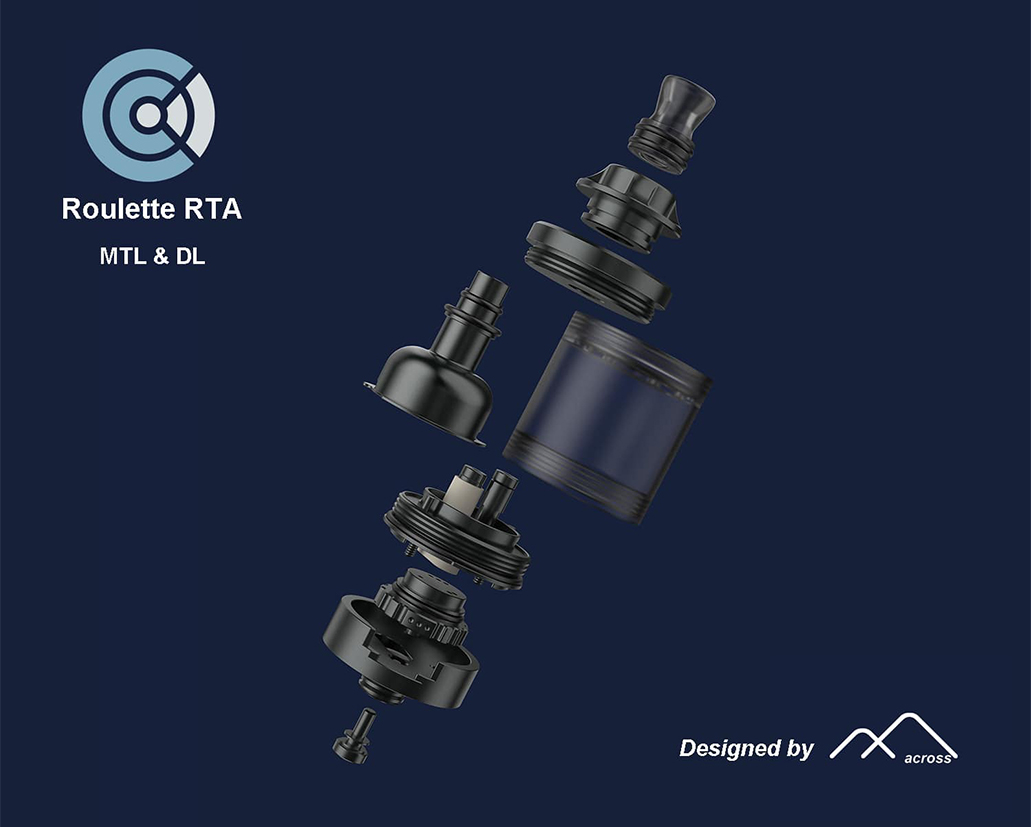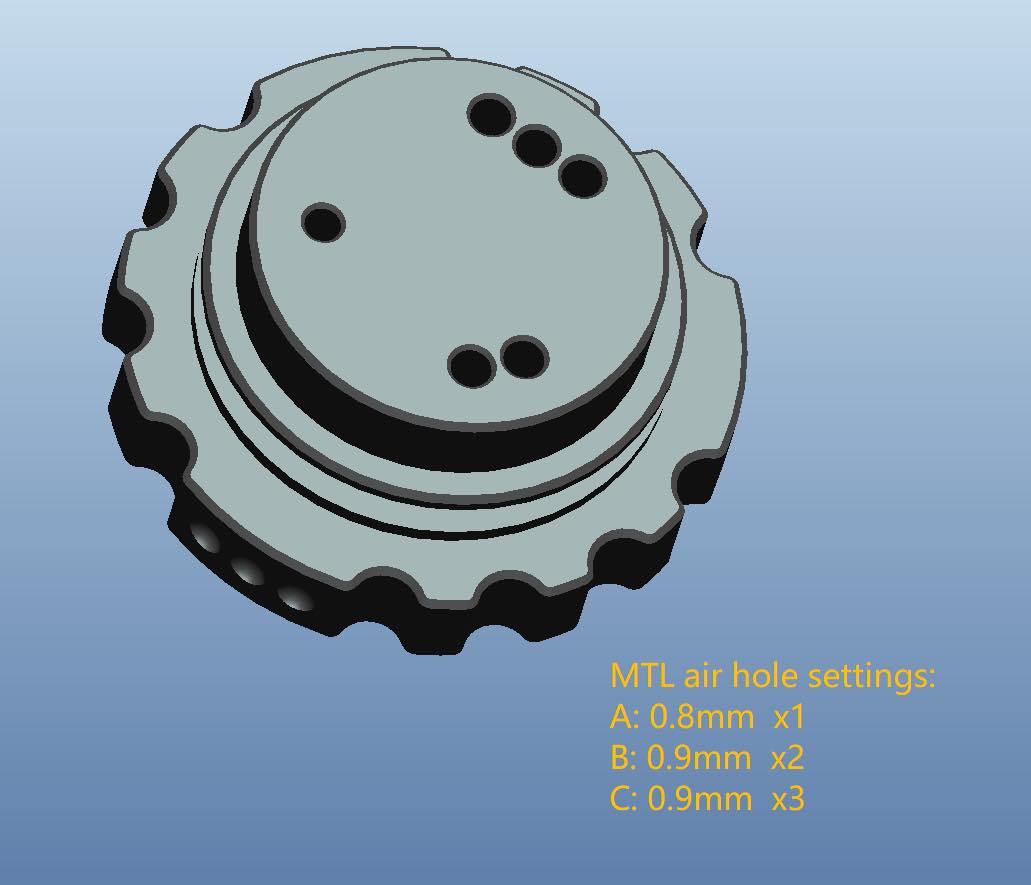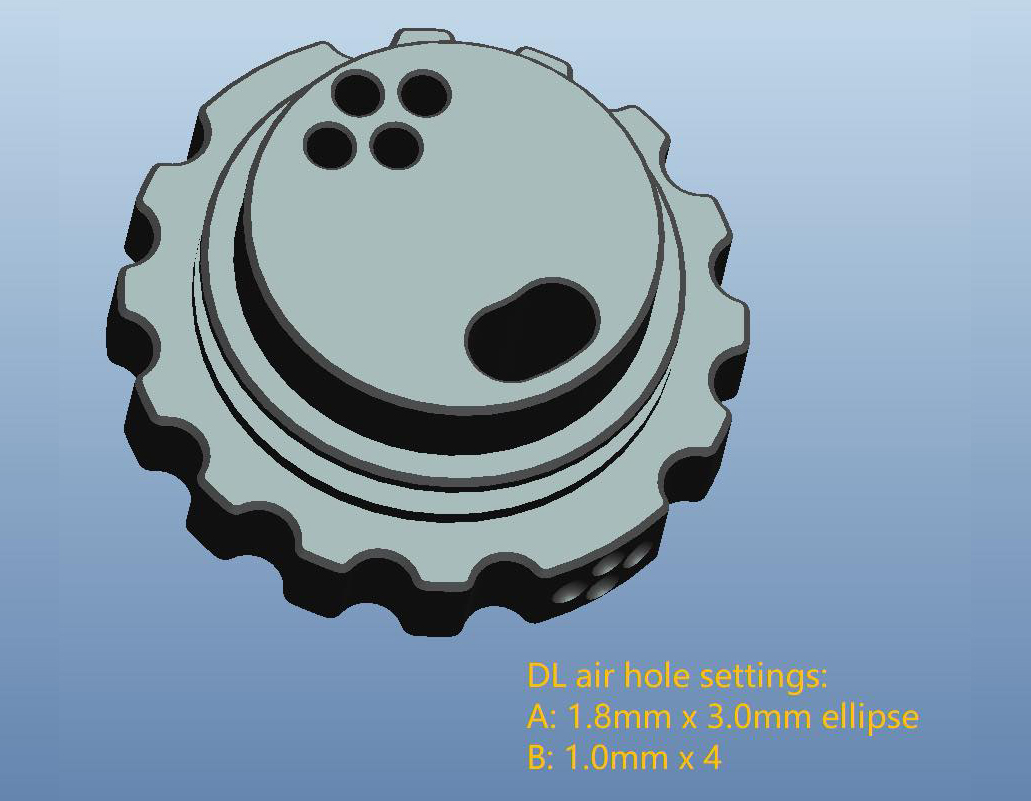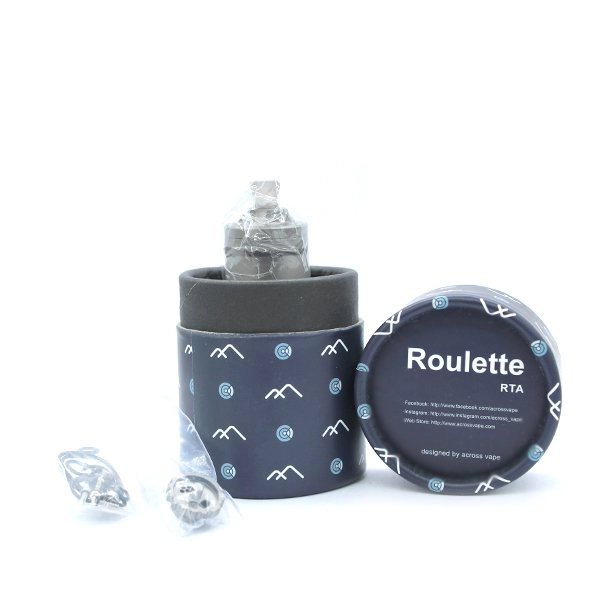 Contents of the box:
1 Roulette RTA

1 x roulette for DL

1 x roulette for MTL

1 kit of seals and spare screws
CHARACTERISTICS:
Manufacturer: Across Vape

Type: RTA

Materials: 304 stainless steel, PC and PEEK

Dimensions: Ø 22mm x 37mm

Weight: 80.6g

Engraving of the brand, model and serial number.